Community Giving
The Kapolei Properties Division supports the community through charitable grants made by the James Campbell Company LLC. Priority is given to programs that serve communities in the West Oahu area.
The James and Abigail Campbell Family Foundation also supports Leeward communities through its grant giving program.

For more details, please go to Community Fund Guidelines and Campbell Family Foundation Grant Application Procedures.
---
Daniel K. Inouye Institute Fund Established • James Campbell Company LLC Donates $100,000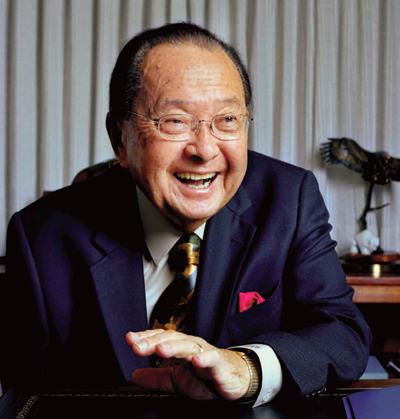 Kapolei and its more than 100,000 residents owe an enormous debt of gratitude to the late U.S. Senator Daniel K. Inouye. His influence as Hawaii's senior senator is seen in nearly every aspect of Kapolei's development, which parallels his more than 50 years of service in Washington, D.C. for his beloved home state. Over the decades, he has guided Kapolei's future with uncanny foresight – from his vision of a vibrant commercial harbor to serve the region, to the network of highways and a rail transit system to connect the City of Kapolei to the rest of O'ahu, and the centers of government, business and higher education to serve the new city and its surrounding communities.
The Daniel K. Inouye Institute Fund has been established by his family at the Hawai'i Community Foundation to honor this legacy.
"The senator was a giant of a man who touched our lives in more ways that we will ever fully appreciate," said Richard Dahl, president and CEO of the James Campbell Company LLC. "Nowhere has this been more evident than in Kapolei. We will forever be indebted to him. That is why we have contributed $100,000 to the Daniel K. Inouye Institute Fund so that future generations will learn how much we — and they — owe the Senator." Of course, in his typical humble fashion, Dan Inouye only wanted to be remembered this way: "I represented the people of Hawai'i and this nation honestly and to the best of my ability. I think I did okay."