History of Kapolei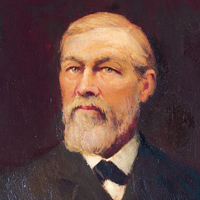 In 1850, when James Campbell, a 24-year-old Irish carpenter came to Hawaii on a whaling ship, it marked the beginning of a brilliant career of one of Hawaii's foremost business pioneers. He co-owned the Maui-based Pioneer Mill, which he sold and used the proceeds to purchase tracts of lands on Oahu, Maui, and the island of Hawaii.
The largest acquisition was 41,000 arid acres of ranch land on Oahu's Ewa plain,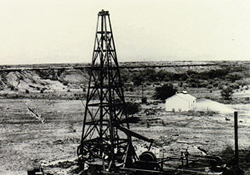 which he purchased for $95,000 in 1877. Here, he drilled Hawaii's first artesian well, uncovering a vast pure water reserve that transformed the barren lands into a flourishing sugar plantation.
It was also here that the Estate of James Campbell, the trust established by Campbell's will to administer his assets for the benefit of his heirs, put into motion a plan that would transform the Ewa plain once again into a dynamic urban economic center -- the City of Kapolei.

Read more about James Campbell, Esq.
---
The following timeline traces the landmark events from Kapolei inception in 1955 to the present
1955
Kapolei was first envisioned in the Estate of James Campbell's long-range "Ewa Master Plan" for its holdings on the Ewa plain. The plan described a balanced range of urban land use, including agricultural, commercial, industrial, and residential.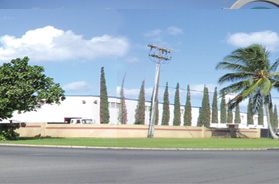 1958
James Campbell Industrial Park opens with its first tenant, Standard Oil Company (now known as Chevron, USA).
1977
The City & County of Honolulu designates the Ewa area as Oahu's second city to accommodate Oahu's future growth.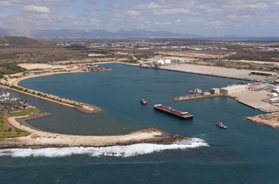 1985
The Barbers Point deep draft harbor is completed.
1986
West Beach Estates breaks ground for Ko Olina Resort on West Oahu land acquired from the Estate.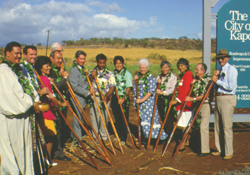 1990
Campbell Estate breaks ground on the City of Kapolei.
1991
Ground is broken for Campbell Square, Kapolei's first office complex.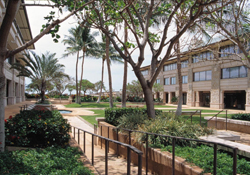 1993
Campbell Estate moves its headquarters to the new James Campbell Building in Kapolei.
Kapolei Shopping Centers opens with 27 retail stores and services.
Kapolei Elementary School opens and the University of Hawaii Board of Regents selects Kapolei as the site for a future campus for UH West Oahu.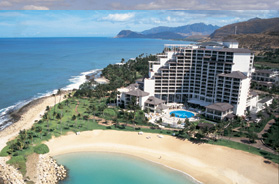 Ihilani Resort & Spa at Ko Olina opens.
1994
Campbell Estate dedicates the 73-acre Kapolei Regional Park to the City & County of Honolulu.
1995
The Bank of Hawaii, Consolidated Theatres, and Seagull Schools open in Kapolei.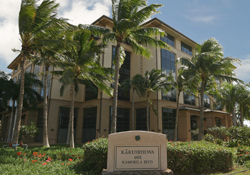 1998
The State of Hawaii dedicates the first government office building in the City of Kapolei.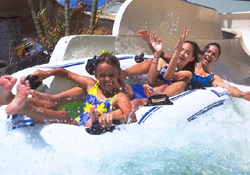 1999
Hawaiian Waters Adventure Park, Hawaii's first water park, opens in Kapolei (now Wet 'n' Wild Hawaii).
Kapolei Middle School welcomes its first students.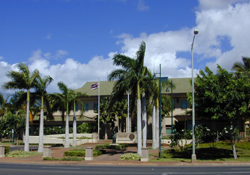 2000
Kapolei Regional Police Station and the City & County of Honolulu's Kapolei Hale open.
Kapolei High School opens.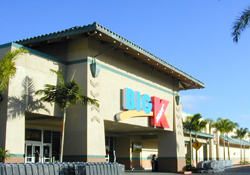 Kapolei's first big-box retailer Big Kmart opens.
Kapolei Medical Park opens with Hawaii's leading healthcare providers.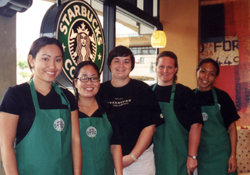 2001
Retail and commercial centers Kapolei Park Plaza, Shell Commercial Center, and Halekuai Center open.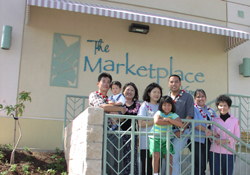 2002
Marketplace at Kapolei, the city's second shopping center, opens.
2003
Big box retailer Home Depot brings home improvement services to Kapolei residents.
2004
Island Pacific Academy, Kapolei's first private college preparatory school, opens.
Honolulu Advertiser opens its printing and production facility in Kapolei.
2007
The Estate of James Campbell becomes the James Campbell Company LLC under the leadership of its first president and CEO, Stephen H. MacMillan.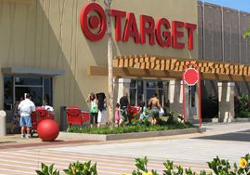 2009
Costco Wholesale and Gas Station opens.
Kapolei Commons opens with anchor tenant Target and other well known national retailers like OfficeMax, Petco, and Sports Authority.
2010
Kapolei Judiciary Complex opens.
UH West Oahu breaks ground in East Kapolei.
Stephen MacMillan, James Campbell Company LLC's president and CEO, retires after more than 28 years with the company; succeeded by Richard J. Dahl.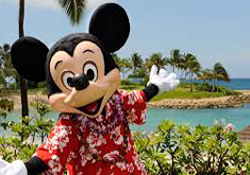 2011
The 20-mile Honolulu Rail Transit breaks ground in East Kapolei. It will connect Kapolei to Ala Moana Center.
Disney's Aulani Resort & Spa at Ko Olina welcomes its first guests at its Hawaiian themed family resort.
Kapolei Sustainable Energy Park is launched, providing clean electricity to homes.
Cole Academy preschool and childcare center opens.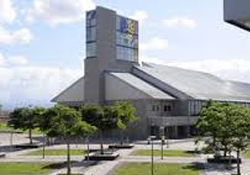 2012
University of Hawaii West Oahu opens in East Kapolei with 2,000 students.
The Salvation Army's Kroc Center Hawaii opens in East Kapolei signing up more than 10,500 members.
Walmart, the world's largest retailer, opens in Kapolei.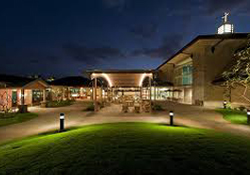 Kapolei Village Center opens with anchor tenant Foodland.
The Federal Bureau of Investigation completes its new Kalaeloa field office for the FBI's Honolulu division.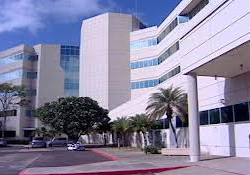 2013
The Queen's Health Systems acquires the former Hawaii Medical Center West from St. Francis Healthcare System of Hawaii with plans to reopen it as The Queen's Medical Center - West O'ahu in 2014. It will restore hospital and emergency services to the region.